Resources
The Institute of Jewish Spirituality continues Rachel's legacy. They are providing precious resources during these tense and challenging times.
Reimagine sparks community-driven festivals and conversations that explore death and celebrate life. Our current festival "Reimagine: Life, Loss, & Love" is a response to COVID-19.
RACHEL'S BOOKS AVAILABLE ON AMAZON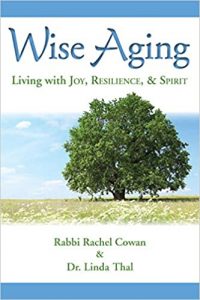 Wise Aging: Living with Joy, Resilience, & Spirit
by Rabbi Rachel Cowan and Dr. Linda Thal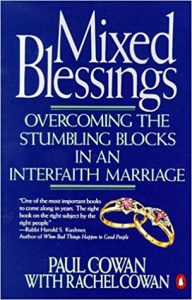 Mixed Blessings: Overcoming the Stumbling Blocks in an Interfaith Marriage
by Paul Cowan and Rachel Cowan
A description of Rachel's accomplishments. It is written by a dear friend of Rachel – my sister in law – Rabbi Na'amah Kelman.
Presented by Rabbi Rachel Cowan at  HUC-JIR/New York Investitute and Ordination – Hebrew Union College – Jewish Institute of Religion.